Hawaii's Favorite Smoothie
FRESH . Organic . LOCAL
Located on Hawaii ISLAND, Sweet Cane CAFE offers Hilo DELICIOUS AND NUTRITIOUS FRESH, ORGANIC, AND LOCAL FOODS.
Locally owned and operated, Sweet Cane Cafe first opened in August of 2011 to provide Hawaii Island with a casual and accessible farm-to-table experience. Serving cane juice, cane slushies, cane juice based smoothies, elixirs, vegan and gluten free baked goods, sandwiches, salads, and soups; items are made with as many local and organic ingredients as possible. All breads and sauces are made in house.
Sweet Cane Cafe also prepares local favorites such as kale chips, hot sauce, coconut yogurt, sauerkraut & dried tropical fruits. Most ingredients are sourced from the cafe's family farm or from its network of dedicated local farmers.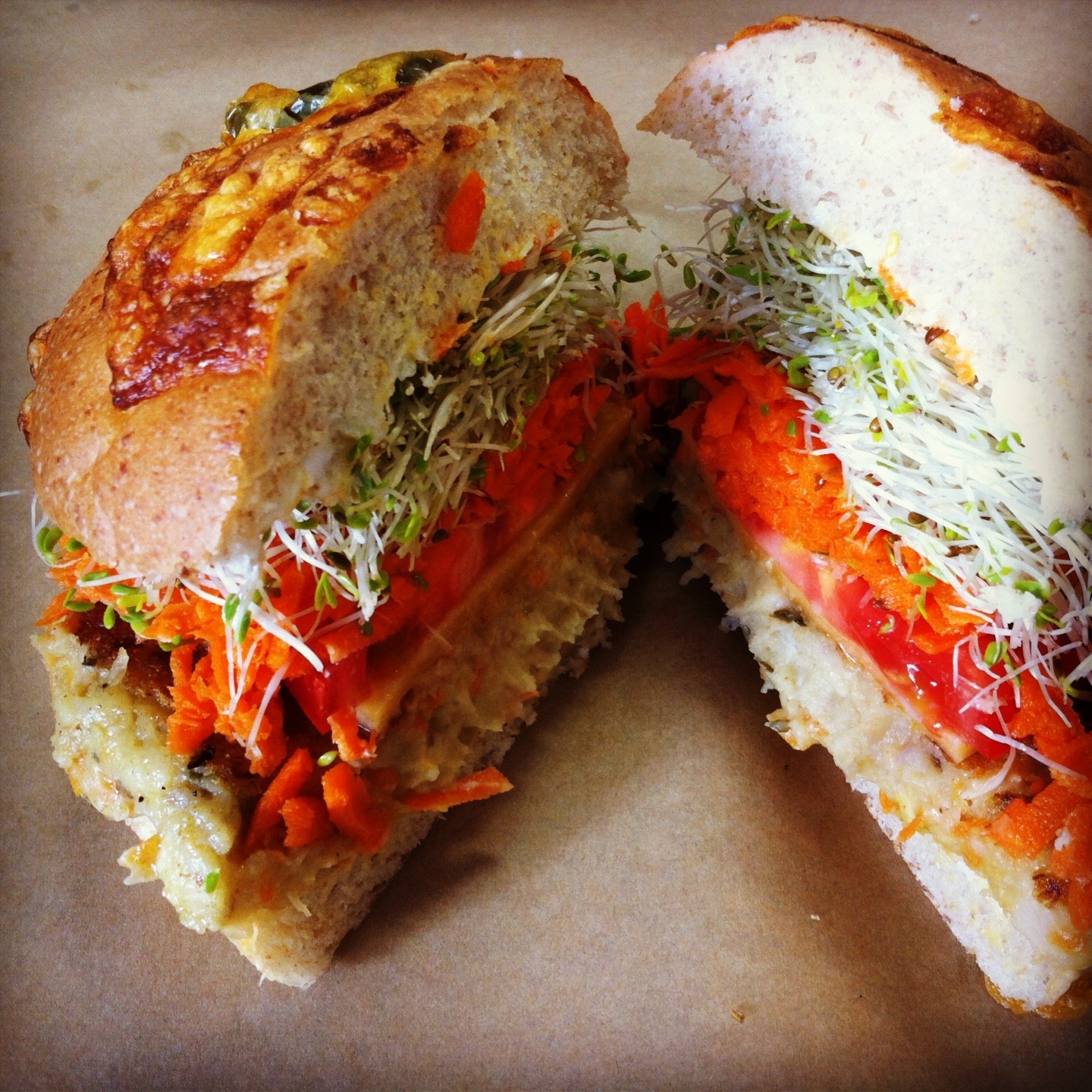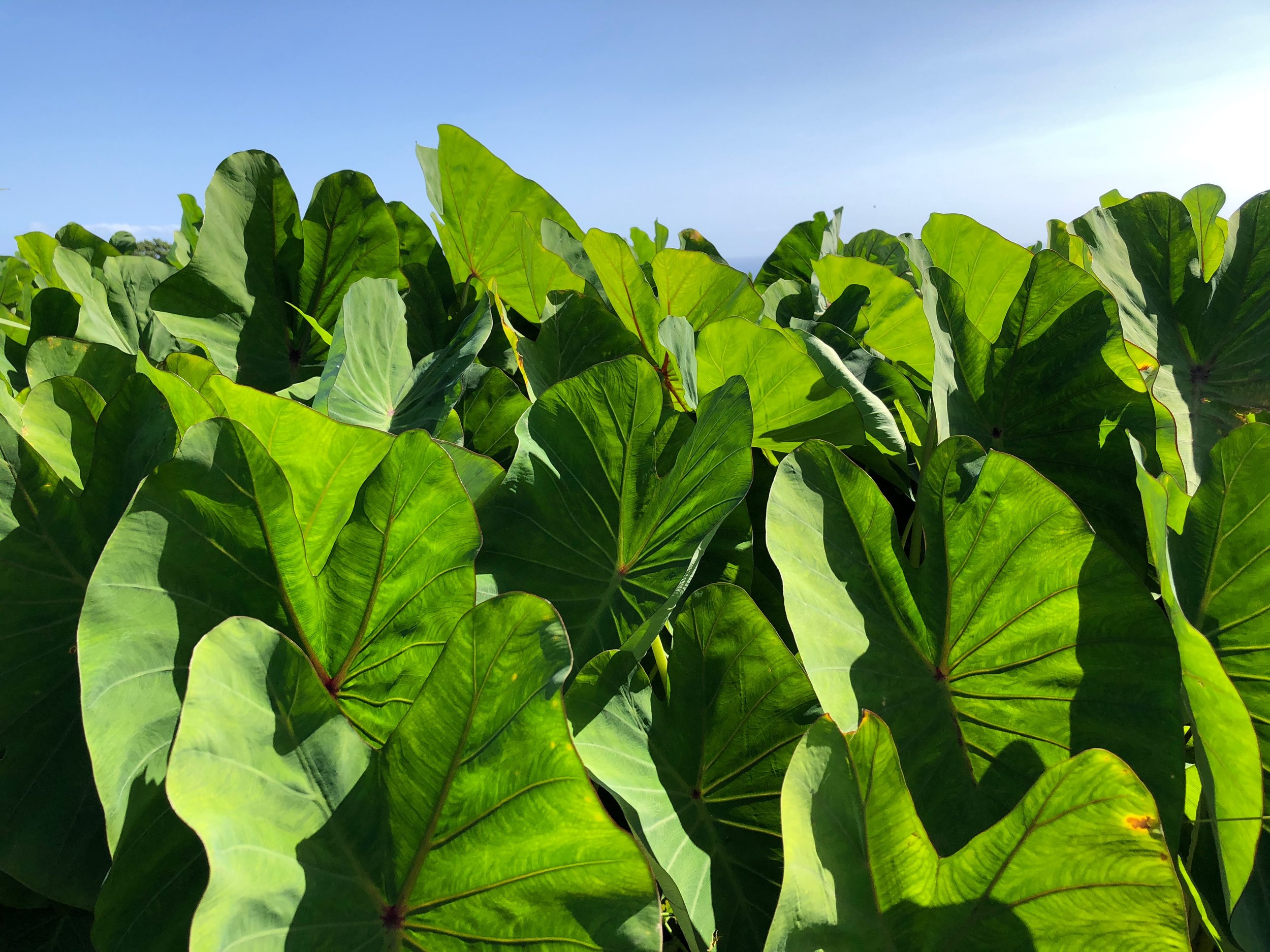 Catering and Event Space Rentals
Let us cater your next event, meeting or fundraiser!
Sweet Cane Café offers catering for both small & large events. We offer a diverse selection of vegetarian & vegan menu items, made from quality, organic & local ingredients as much as possible. All menu items can be customized to your individual needs. To reduce waste, we avoid disposable single-use ware, and offer reusable plates, bowls, forks and spoons. A basic menu is below, but we also build menus based on event needs and seasonal produce selection. Please email (sweetcanecafe@gmail.com) with event details if interested.
If you're in need of a gluten free and/or omnivore menu, please contact HeartBeet Catering, our sister company providing exceptionally healthy and allergen friendly meals!
Our event locations include space for up to 50 persons. Perfect for parties and professional events.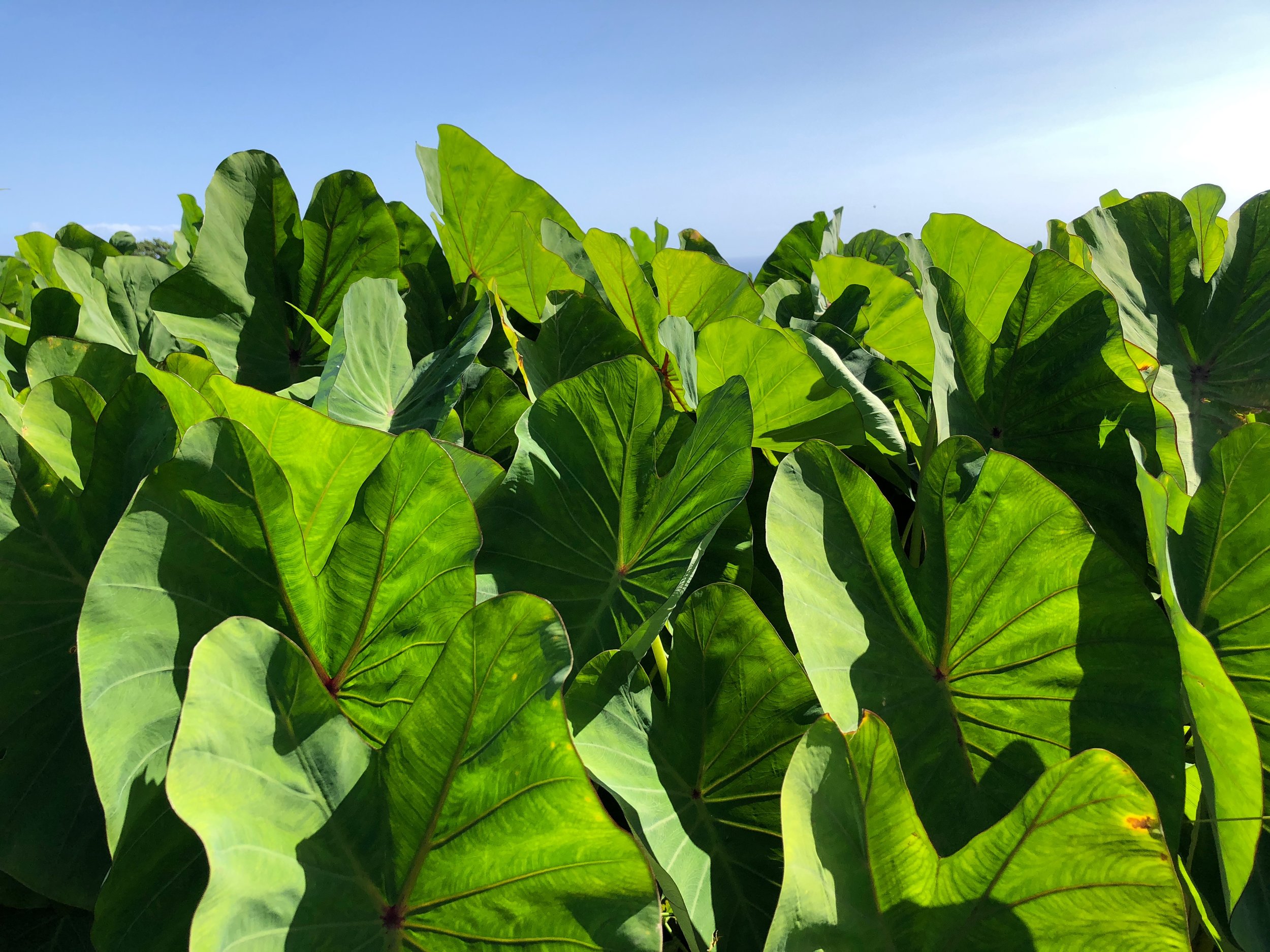 Postpartum meal services
Now offering postpartum meal services. Order individually or by the bundle. Great gift idea for expectant parents, baby showers, or just an "I love you!". Please see below for more information. Email SweetCaneCafe@gmail.com with any questions.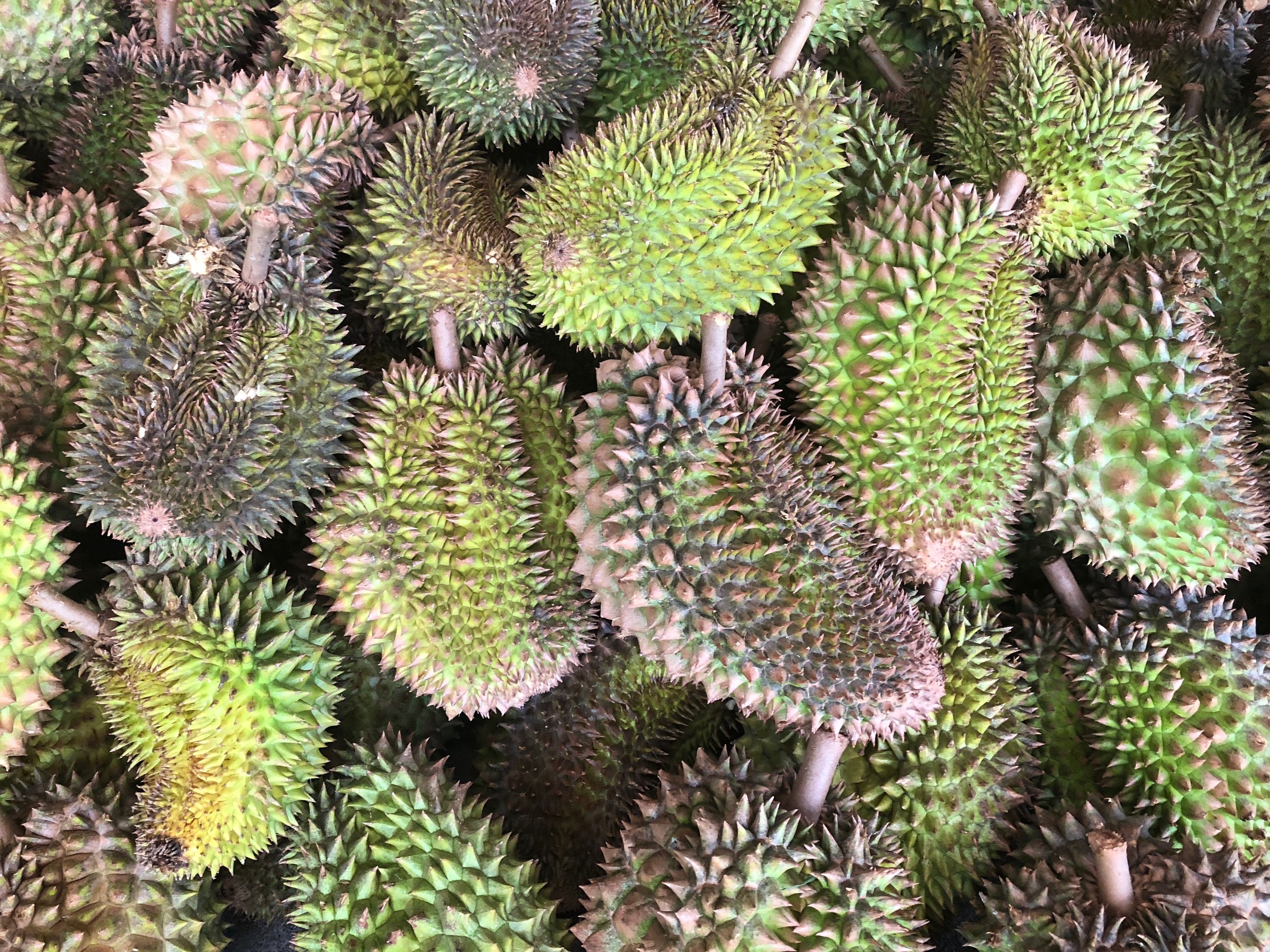 An unlikely favorite due to its pungent flavor, reminiscent of french onion soup and nose punching smell. Yet due to demand and love for durian, we process a couple tons of local durian each season. Yes, local durian. 2017 and 2018 were abundant seasons and we are happy to announce that all durian is now sourced locally!
Durian is serotonin inducing, helps with insomnia, aids in bones health, and is a good immune booster. Durian is relatively fatty for a fruit, but contains no saturated fats or cholesterol. Durian is made up of simple sugars, fructose and sucrose, so the body is able to instantly revitalize and replenish energy.
Next time you visit the cafe be sure to try our Durian Cacao Smoothie, Durian Sorbet and Durian Raw Pies.
In the news
Aloha Street
Link to original article: https://www.aloha-street.com/article/2017/09/261037/
Translation:
Aloha this is writer Megumi!
JAL has just started direct flight between Narita, Japan and Kona, Big Island on 9/15! Everyone seeks how wonderful the Big Island is, and Aloha Street editing team is going to introduce "must visit" spot! Okay, so here is a natural and healthy cafe called Sweet Cane Cafe. It's located near Hilo international airport and it takes about 5 to 10 minutes on drive. You can feel cool breeze. This cafe is open air, and loved by not only tourists but locals. Hilo town is rooted in healthy conscious based on natural and organic thoughts. A lot of locals try to use made in Big Island ingredients. Sweet Cane Cafe is one of those style cafes. They offer healthy and tasty menu items made with house-made sugar canes and more fresh products! Also, there are many choices for vegetarians and vegans. When you first enter the cafe, you can order drinks and foods at the cashier then find the table to sit. You will see lots of house made pastries and cakes around the cashier area. If you don't speak English well, you can point out what you want to tryIn the back of register, there is a open kitchen. Cute & energetic local girls are preparing your order. I like this scene. Do you think it is "wow" thing that Sweet Cane Cafe has open kitchen and customers are able to look at the kitchen? Because they provide perfect sanitary system to check food conditions and manage it. Popular vegetable burger ($10) Omg! the sandwich has full capacity of veggies! They use vegetable patty instead of meat, and the buns are freshly made in house. You can select either taro, chipotle taro, or jalapeño ulu patties. There is fresh pressed cane drink made from house made sugar cane. You would feel relax from natural sweetness of cane. You should try house made hot sauces which are excellently matched with burgers and food items! Also, they offer pasta, gluten free pancakes made with soba powder, various kinds of smoothies and sandwiches. In the fridge case, there are take out spices and pickles. they are so photogenic! Inside the cafe, I like the high ceiling, spacious seating area, and outside seats. Parking spaces are enough so you can come by rental car. Local girls staff has good smiles! When you go to Hilo town, don't forget to stop by and try their healthy foods and drinks!
============================================
Harvest Stories
Sweet Cane Cafe is dedicated to utilizing seasonal produce and supporting organic local farmers.
Our small and ever evolving garden (pictured left) provides herbs, veggies, peppers and flowers to the cafe, keeping ingredients close to home and fresh. Pea tendril and broccoli raab harvests will be bountiful and delicious this spring. Also on harvest at the farm are banana, cane sugar, citrus, cassava, and papaya.
What we can't source from the farm we procure from a network of local farmers and gardeners. Coffee and macadamia nuts from Kona, strawberries from Mountain View, lettuce and tomato from Waimea, mango from Kona, kabocha squash and eggplant from Ka'u, and lots more from dedicated growers across the island.
Mahalo Nui Loa to everyone who participates in growing and sharing food.
Throughout the seasons we like to highlight flavorful local foods. Below is the beginning of that curation.